Welcome to the Parracombe C of E Primary School section of The West Exmoor Federation website.
Our School and Environmen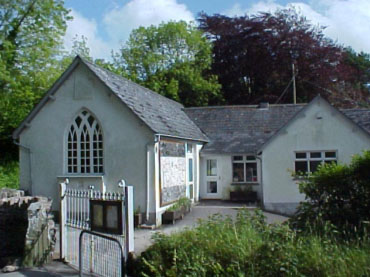 The Main Building
The school is situated on the edge of the village. It is set in a rural environment, surrounded by trees, fields and a small number of houses. Earliest records of the school date back to 1830. Since that time the building has been subject to many improvements. In 1987 the school was upgraded. The Infant classroom was enlarged and an extension housing indoor toilet facilities was added. In 1996, a new office and staffroom block was built, a resources area created and the whole of the interior redecorated. In subsequent years, a new Junior classroom and an outside Foundation Play Area were added to the school.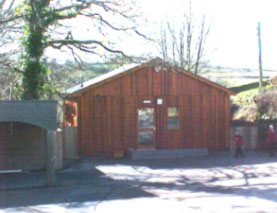 The Junior Classroom
The main building consists of an Infant classroom for children between the ages of 4 and 7, a small hall, computer suite/library area, office and staffroom. The Junior class is housed in a separate building within the school grounds and accommodates children between the ages of 7 and 11 . The total number on roll varies between 30 and 40.
Within the school grounds, we have an Infant area which consists of a covered Foundation Stage play area with sand and water trays and picnic table, wooden playhouse, a small green house, planting beds, toy car area and a grass mound. The whole of which is secured with lockable gates and provides a safe environment in which young children can take part in play activities. The Infant playground also accommodates the kiln shed. There is also a Junior playground which has a PE shed, covered sandpit, picnic table, planters, basketball hoop, a ball board and games marked on the surface. A small 'eco garden' with planting beds and a proposed pond is situated behind the new Junior classroom.
In addition to our own small hall, we have the use of the village hall, 150 metres away, for PE and indoor games, a village field, a flat tarmac surfaced all sport play area and a well constructed adventure playground for Outdoor Games and activities.