Down Road, TN39 4HS, UK Bexhill-on-Sea
+44 (0)1424 211548

King Offa Primary School
Bexhill on Sea   East Sussex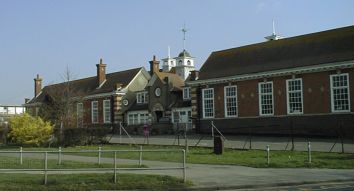 Prior to 1907 all schools in Bexhill were "Church" schools, in 1903, as a result of the 1902 Education Act, Bexhill formed an Education Committee responsible for Elementary Education in the town. This committee's first task was the building of a school independent from the influence of the Church. (Click here for Bexhill Observer's report)
The new "Down Council" school was built on the site of the old Bexhill Workhouse (known as Workhouse Field) and close to the first drill hall, built in 1901. The school cost a total of £7718 plus £1000 for the land. Many local people thought this was much to expensive for a school.
The first part was opened in March 1907, originally for 200 Junior Girls and 200 Mixed Infants, all in the same building! in fact, on opening, there were 160 children in total. Boys were admitted into the Junior section in 1908, but in separate classes, mixed classes were started later as the school got bigger.
The classrooms were designed to hold 50 children, but there was no furniture other than desks in rows; neither were there any "displays" as found in classrooms today.
Two classrooms, the "Baby's Room" (4W) and one other (6T) had fireplaces, the remainder were heated by hot air from boilers in the cellar.
The first headteacher was Miss Lucy Brizley, with a staff of four other teachers, one trained and one untrained teacher for the Junior Girls section and one trained and one untrained teacher for the Infants section.
---
King Offa children will leave this school confident, enthusiastic, motivated, with high self-esteem, ready for the next challenge.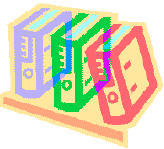 King Offa will nurture and develop each child's hopes and talents, and respect and value what each child brings.

King Offa will provide a stimulating environment where the highest standards of work and behaviour will be achieved.

At King Offa there will be positive relationships between children, teachers, parents and governors to ensure a consistent approach to learning.
THE AIMS OF THE SCHOOL
To create a happy and caring school environment in which the children learn that courtesy, good manners and consideration for others are valued qualities.

To develop helpful learning attitudes, useful learning skills and with continuity and progression, to increase the child's knowledge and understanding.

To teach children to learn to read fluently and accurately, and to promote an enjoyment of reading and the written word.

To teach the children to communicate effectively, both in spoken and written English, for a variety of purposes, with an appropriate emphasis on handwriting, spelling, grammar and punctuation.

To develop a knowledge and understanding of basic mathematical operations and the ability to apply these appropriately.

To encourage scientific curiosity and to improve the children's skills and knowledge in science and technology, and to further develop their use of information technology throughout the curriculum.

To awaken an awareness of the world around us through historical, geographical and scientific studies.

To teach skills in art, music and drama and to foster an appreciation and enjoyment of the creative arts.

To develop the children's abilities and enjoyment in physical activities including games, dance, gymnastics and swimming.

To develop an awareness of world religions with an emphasis on Christian beliefs and moral values.

To promote equal opportunities for everyone regardless of gender, race or ability.

To promote close liaison with parents, governors and the local community.
The Curriculum of the school is based on the requirements of the National Curriculum, and the policies of the Local Authority.
Please click below to learn more about the "Curriculum Areas" and subjects studied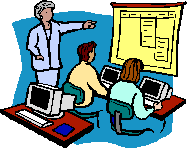 Our special needs provision is organised by our SENCO and Deputy Head, Miss Conaway. She works with all the teachers and classroom assistants to provide the necessary support the child will need.
Class teachers keep a constant check on children's progress by the regular use of standardised tests, and organising normative assessments. The progress of each child, in every class, is discussed regularly. If any problems seem to be persisting then, for some children, it may be necessary to seek professional advice from other agencies. All work with this group is organised with the full involvement of the parents. If the problem is not resolved we use the full services of East Sussex Psychological Service to facilitate our aims.
General Day Wear
| | |
| --- | --- |
| | Grey pinafore dress, shorts, skirt, or tailored trousers. (NOT jeans, leggings or tracksuit bottoms.) |
| | White blouse or shirt |
| | Grey or white socks |
| | Black or grey tights |
| | Red sweatshirt or fleece, available from the school office. |
| | Footwear: SENSIBLE plain black footwear. |
Policy on Jewellery
For Health and Safety reasons, children are encouraged not to wear jewellery in school, but if they must, only the following items are allowed. A wristwatch and one stud earring in each ear. No rings, bracelets or other earrings should be worn in school.
ALL CLOTHING SHOULD BE CLEARLY MARKED WITH THE CHILD'S NAME.
Do be polite and helpful

Do be kind and gentle

Do be hard working

Do be attentive and listen

Do be careful with property

Do be honest

Do be safe


primary schools in Bexhill-on-Sea, secondary schools in Bexhill-on-Sea, schools in Bexhill-on-Sea