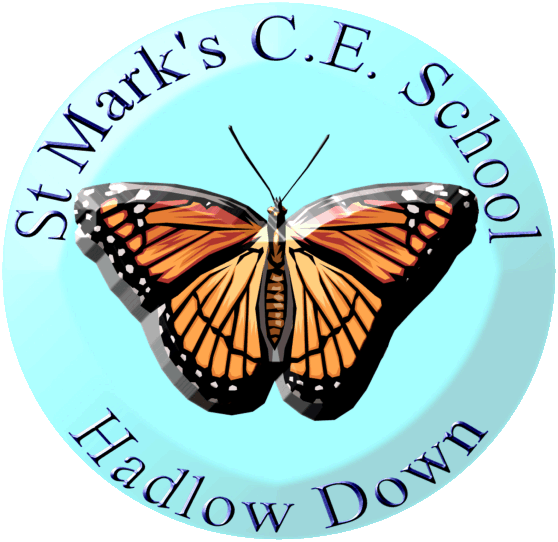 At St Mark's our logo is a butterfly.
At St Mark's our logo is a butterfly. Our 3 classes are called:
Year R-Year 1 = Caterpillars
Year 2-Year 3 = Cocoons
Year 4-Year 6 = Red Admirals
We believe the Butterfly symbolises:
Growth and development, as we believe firmly in the holistic development of our children;
The beauty and wonder of nature.
Setting High Educational Standards in a Peaceful Rural Setting.
St Mark's is set in an "Area of Outstanding Natural Beauty".  Parents who want their children to grow up respecting nature, enjoying its beauty and participating in the changing seasons will find St Mark's a safe and inspirational environment.
St Mark's is committed to the setting of high educational standards and to ensuring the highest possible levels of pupil progress.
St Mark's offers a perfect combination of the best of traditional village school life and the contemporary life of the world in which we live.
---